Hi-CON receives Best Supplier Award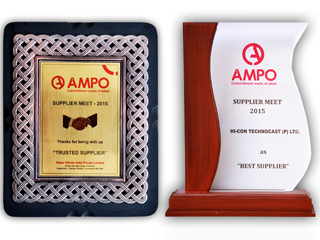 As part of our overall commitment for quality, delivery and support to the customer, our customer recognized our efforts with the best Supplier Award 2015.
This would not only be due to real teamwork in the heart of the company, but also to the transparent and regular exchange of thought with customer.
For this, we would like to thank them.